Ahead of the general election on Thursday 12th December, five candidates for Edmonton make their pitch for your vote
Edmonton includes Ponders End and Bush Hill Park as well as all parts of Edmonton itself. It ranks highly for deprivation; as a constituency it has the eleventh highest proportion of children living in poverty. Edmonton has been a Labour stronghold since 1997 and is now one of the party's safest seats. It voted 54.5% to remain in the EU at the 2016 referendum.
Also standing here is independent candidate Sabriye Warsame, who could not be contacted.
James Hockney, Conservative Party
I live in Edmonton; it is my home. Currently I serve as an Edmonton councillor [in Bush Hill Park ward] and am bringing up a young family. Working hard all my life, including setting up my own business, I appreciate independent businesses in Edmonton are the backbone of the local economy. My wife's family came from Bangladesh to Enfield in the 1980s and set up businesses, creating jobs and investing in the economy. I appreciate the wonderful and diverse community that Edmonton has.
Some of the key local issues that I have been pressing on include:
Tackling A10 speed racing. We have seen serious injury accidents and fatalities on this road. I have spoken to residents who have had cars losing control and going through brick walls at the front of their homes. I have been campaigning for an average speed camera network.
Opposing Labour-run Enfield Council's bin collection cuts. These are a core service and the administration has failed to listen to residents.
Supporting education provision. Having a young family, I appreciate the importance of investing in our education system. Indeed, I was the first person in our family to go to university, securing a law degree with honours.
Recruiting more police. The Conservatives have committed to recruiting 20,000 more police across the UK. This is vital in turning the tide against knife crime and burglary in Edmonton.
Our family have been served by North Middlesex Hospital for decades; I am passionate about record levels of NHS investment. Bringing up a young family and being the first person in my family to go to university, securing a law degree, I appreciate the need to support our local education provision.
Benjamin Maydon, Green Party
Being from Edmonton myself, I know a Green voice would make all the difference. Campaigning for local elections has helped highlight the issues facing Edmonton. I would raise awareness of toxic air in London's streets, social deprivation and inequality, increasing violence and lack of youth services.
Vote Green for the environment; a mass extinction is happening now and it has to be stopped. While the other parties argue about the environment and prioritise a messy Brexit, the Greens are the only party with realistic policies to take action on climate change.
Vote Green for clean air; increasing pollution from the A10 and A406 is a major problem for our old and young people. The planned bigger Edmonton incinerator would make this problem much worse and needs to be challenged by a strong Green voice.
Vote Green for local issues; Edmonton suffers from high levels of knife crime. A Green MP would stop the gangs' profiteering by making harm reduction, not incarceration, the aim of drugs policy. I work in a local school and know the importance of restoring youth services for young people.
Vote Green for social justice; we're living in extraordinary times. Greens, with policies such as universal basic income, making homes cheaper to heat, and a four-day week, move with the times.
Vote Green for Europe; Greens stand for a 'people's vote' on Brexit. I believe Brexit would be catastrophic for our environment, jobs and people of Britain – we need to be given a final say.
As your MP, I will fight for what matters to you; excellent free healthcare; decent affordable housing; reliable clean transport; dealing with toxic air; tackling social deprivation and inequality; keeping youth services open. Having lived in Edmonton all my life, I care for its people because I am one of the people!
Kate Osamor, Labour Party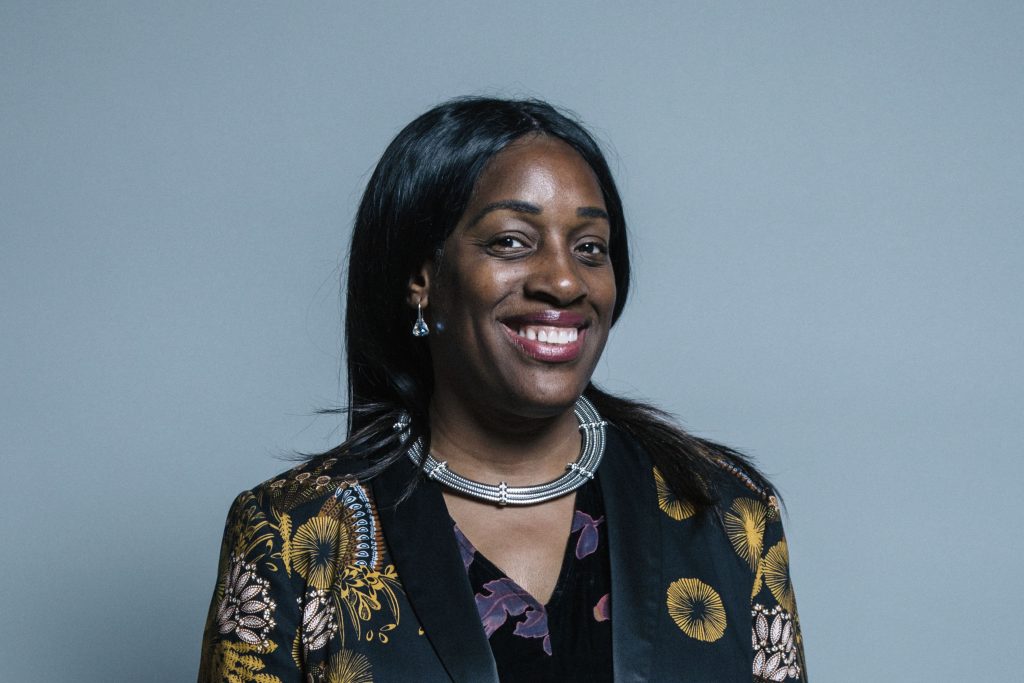 Since I was first elected in 2015, I have fought hard for the people of Edmonton. I hope you will now renew your trust in me.
Our public services are under strain like never before. It cannot be right that public health spending averages £70 per person in Haringey and £104 in Islington, but just £48 in Enfield. North Middlesex University Hospital may be improving after a horrifying breakdown in care, but it is still not up to scratch. Under austerity, fewer police officers on our streets means knife crime remains a serious concern.
If elected, I will keep campaigning for greater investment and better public services in Edmonton. You deserve a candidate who will take that fight forwards, who stands on the side of ordinary people.
Edmonton is one of the country's most diverse constituencies. Over the past four years, as your MP, I've helped countless constituents with difficult immigration cases to navigate the Conservative government's 'hostile environment'. Just last month I met again with a local family who I've helped keep together and I'm delighted they're now flourishing. But it doesn't always end well; in 2018, before the scandal broke, I campaigned in the national press and in parliament for my Windrush constituents and helped to secure attention and action for their cases.
We face a stark choice between Jeremy Corbyn's Labour and Boris Johnson's Conservatives. As one of the first MPs to nominate Jeremy back in 2015 and having served in his cabinet as shadow international development secretary, I am convinced that only a Labour government can tackle the acute challenges this country faces.
Only Labour offer the people a final say on Brexit; a credible deal that protects rights within three months and a referendum within six. Only Labour are for the many, not the few.
David Schmitz, Liberal Democrats
This is the Brexit election and the Liberal Democrats are providing the most effective voice to those who wish to stop it. While the Conservatives are pushing Brexit, and Labour are dithering, we say outright that a 'people's vote' is our price for supporting any other party, and that if we win a majority we will just stop Brexit altogether.
In the EU election the Liberal Democrats topped the poll in London and in Enfield we were the largest 'remain' party. Brexit, of course, is not the only issue. But it impacts on everything; on the environment, plans for us to become carbon neutral will count for little if other countries keep opening coal-fired power stations. Through the EU we get the diplomatic heft to engage with India and China and stand up to Donald Trump; on the NHS, improvements we need will be paid for from taxes on what the country earns. But does anyone believe we will earn more money if we plunge into the endless wrangling about trade with Europe which would follow if we left with Boris Johnson's deal?
For years we have called for a regulated cannabis market in order to keep profits away from criminal gangs. This matters particularly in Enfield, where gang turf wars are the cause of so much death and misery. On the environment, we managed to bring in a green investment bank and increase power generation from renewables. We did this in the coalition government even though some Conservatives called it "green crap".
Look at our manifesto; you won't be left wondering where the money comes from. Unlike other parties, we haven't lost touch with reality. Regarding myself; I am a barrister and live in Tottenham where I was a councillor. I look forward to serving you.
Sachin Sehgal, The Brexit Party
In 2016 we were given a "once in a generation" opportunity to decide whether the UK remains in or leaves the EU; 17.4 million people voted to leave, the biggest democratic mandate in British
history. However, three years later, Brexit has still not been delivered; a 'remain' parliament has continuously thwarted Brexit, ignoring the will of the people, and essentially told us our vote doesn't matter. What does this say for the state of our democracy?
The Brexit Party is the only party willing to stand up and fight for the British people and the principle of democracy by delivering a 'proper' Brexit. We have become disenchanted with politicians; their breaking of promises and lack of integrity. I, like most Brexit Party candidates, am not a professional politician, but an ordinary working man. I teach economics and am also a local businessman, who has decided to take a stand. I can no longer sit back and watch the political establishment disregard us. I went to school locally and have worked in Edmonton. I believe local people deserve better and will strive to ensure you are listened to.
As I walk around Edmonton and meet constituents, I hear you are unhappy and feel neglected. Crime continues to be a major issue; the Brexit Party is committed to increasing police numbers and tackling anti-social behaviour. I want to clean up the streets of Edmonton and eradicate the curse of fly-tipping which is so evident, as well as tackle homelessness with affordable housing. On a national scale we will cut student loan interest rates, provide free wifi on public transport, and promote small business opportunities by cutting business rates for high street retailers.
The Brexit Party is committed to restoring trust, decency and integrity; we want to change politics for good!