Announcing the launch of Enfield Dispatch, the borough's free community newspaper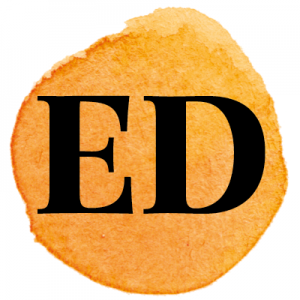 A new not-for-profit community newspaper will launch in the London borough of Enfield on 1st October 2018.
The monthly Enfield Dispatch will be published by Social Spider Community Interest Company (CIC), which currently publishes two successful newspapers in north-east London; Waltham Forest Echo (established 2014) and Tottenham Community Press (established 2016).
Like its sister papers, Enfield Dispatch will be written by and for local people and be made available to pick up for free in cafes, pubs, doctors' surgeries, libraries, community centres, hair salons, places of worship, and outside railway stations. It will include local news, features about community projects and campaigns, comment and opinion on what's happening in the borough, interviews with local people, and previews of local events.
The launch comes just over a year since the sudden closure of the 143-year-old weekly paper Enfield Gazette & Advertiser.
To help fund the production cost of the first edition of Enfield Dispatch, local people and organisations are being asked to support the launch by making a donation of £50, £100 or £200, and become 'Founding Members'. Everyone who contributes will be celebrated in the first edition.
Enfield resident James Cracknell, who has edited Waltham Forest Echo since 2015, has been named editor of Enfield Dispatch and is now combining both jobs.
James said: "This is very exciting news for Enfield. In a time of decline for so many local newspapers around the country, I am delighted that Social Spider CIC is continuing to show its support for the industry by opening its third publication in north-east London.
"I was shocked when the long-running local paper Enfield Gazette & Advertiser was suddenly closed last year. I previously worked as a freelance reporter for the Advertiser and felt that its closure left a big hole to fill.
"Local papers play a fundamental role in their communities, as a platform for people to raise concerns, promote events and projects, and hold authority to account. I hope that Enfield Dispatch will help fulfil this role in Enfield and I would urge local people to show their support for community media and get behind it!"
David Floyd is the director of Social Spider CIC, which is now launching its third community newspaper in less than five years. He said: "These are challenging times for local news with many newspapers closing and advertising revenue in decline, but our social enterprise model offers a new approach to creating sustainable publications which are responsive to and reflective of the communities they serve."
To get involved with Enfield Dispatch and for more information visit www.EnfieldDispatch.co.uk or email [email protected]