Wrestling company WWE is new main event sponsor for Enfield Town FC, reports James Cracknell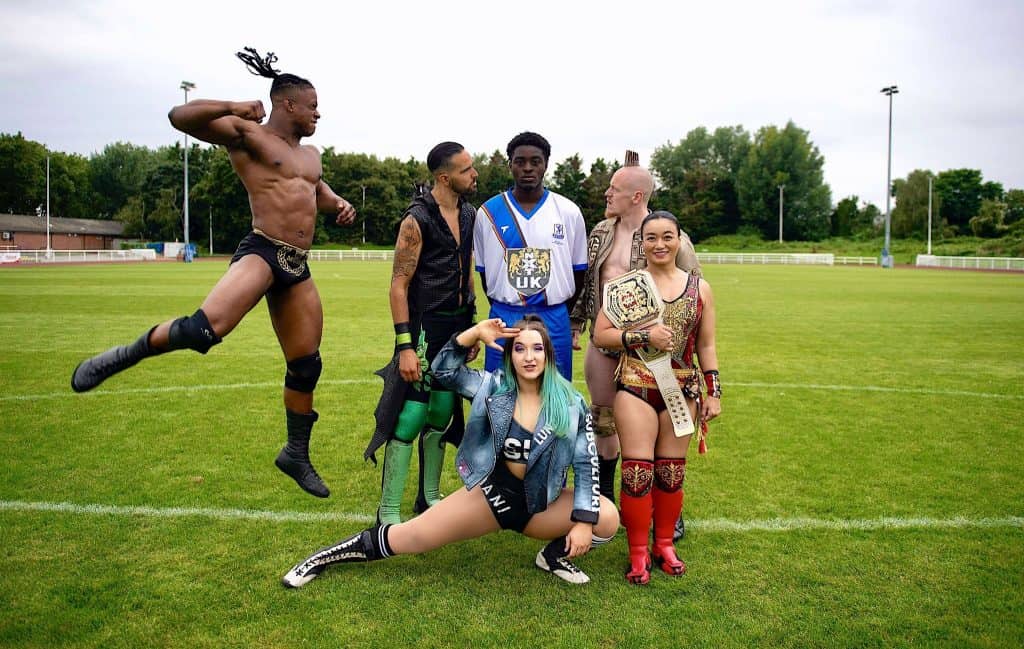 Enfield Town FC have pinned down a new sponsorship deal with global wrestling giant WWE.
The company's British brand, NXT UK, opened a performance centre in Enfield in 2019 and is now tag-teaming with the Towners as they celebrate their 20th anniversary.
It's all about the football game for WWE hall of famer Triple H, who said in a promo announcing the deal: "Enfield has played a big part in the journey of NXT UK since the opening of our UK Performance Center and that is why I am pleased to announce a first-of-its kind partnership between NXT UK and Enfield Town Football Club, in celebration of their 20th anniversary."
Enfield Town shirts for the 2021/22 season, which officially kicked off last weekend, will now bear the NXT UK crest starting with the club's first home league match of the season this Saturday, when the Towners will be hoping to tap out Brightlingsea Regent.
Michael Levin, WWE's international vice president, said: "The launch of WWE's UK Performance Center in 2019 saw the roots of NXT UK firmly grounded in Enfield and through this partnership we are thrilled to continue supporting the Enfield community.
"Enfield Town FC and WWE share an intrinsic value of putting fans at the heart of everything we do, a vision of supporting the next generation of talent in sport and entertainment, and a goal of putting smiles on the faces of our fans."
Paul Reed, Enfield Town FC chair, said: "For a fan-owned club committed to delivering a sense of community and entertainment to the local area, to have a partner with the magnitude and ethos of WWE is truly special.
"Our vision is one of inclusivity and equality for all and to be a social centre for Enfield, and we welcome NXT UK as part of the family in our 20th Anniversary year."